Leaders in food authenticity testing
.
Food fraud is as old as the history of food commerce. Through our partnerships with food companies, our team of scientists can develop and validate appropriate methods quickly and use them to investigate an issue.
Experts in food fraud and adulteration

.
IEH Laboratories & Consulting Group is a global leader in analytical testing with laboratories spanning the United States, Canada, South America, Europe, and more. All of our laboratories are ISO 17025 accredited for a variety of expedited testing services.
Economic Adulteration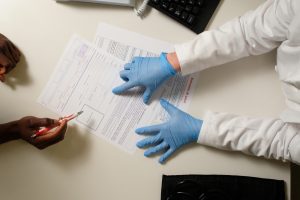 At least one component of the product has been substituted, usually to levels that increase the profit margin. In some cases the substituted ingredient can be harmful to humans or animals.
Incidental Adulteration
The product contains an undeclared ingredient which has been added by mistake or due to negligence in food safety procedures.
Intentional Misbranding
Misleading or false labeling of any severity violating regulatory standards for nutritional labeling. In the case of a food some of the most common examples are misrepresenting products as organic, GMO free, or gluten free.
Counterfeit
All aspects of a given product are replicated, with special attention to packaging.
Product Tampering
When products are intentionally tampered with to cause harm to consumers and/or brand names.
Pioneering the future of food safety & analysis
.
IEH has developed variety of advanced analytical tools and methods to provide cutting-edge comprehensive testing for food authentication.
Trace Contaminant Testing
For antibiotics, formaldehyde, cellulose, melamine and other industrial contaminants.
Botanical ID Testing
For species identification of plant based products, spices and supplements.
Fish ID Testing
Authentication of fish and seafood species.
Meat Speciation
IEH Laboratories & Consulting Group offers routine analytical services and food safety testing for speciation of meat products. IEH's advanced analytical tools and expert scientists test for authenticity and adulteration of pet products and food.
Pesticide Testing
IEH's comprehensive pesticide residue testing makes sure your brand stays compliant with both domestic and international food safety regulations.
Fatty Acid Profile Testing
Screening for synthetic pesticides not allowed with organic crops.
GMO Testing
The wide-spread use of genetically modified crops coupled with increasingly conscientious consumers have resulted in the demand for analytical tests to verify which products contain GMOs. We provide PCR-based testing services for GMOs with turnaround time between 24-48 hours.
Cotton ID Testing
IEH is an accredited laboratory with cotton species identification services to support the development of your cotton products.
Allergen Testing
Undeclared allergens constitute a large portion of food recalls, and there is a tendency to underestimate the impact of allergens on susceptible populations. We offer a comprehensive array of qualitative and quantitative allergen testing, food testing labs, consulting, and validation study services for allergen testing and control.
Let us know how we can help

.
Speak to one of our consultants and find out more about our authenticity testing services serving the wine industry. Complete the contact form here. A representative will reach out to you within 48 hours.
IEH Analytical Laboratories
3927 Aurora Ave. N, WA 98103
Phone: (206) 632-2715
www.iehinc.com
Find a laboratory near you.