Why process validation is critical to food production
.
Both the Food and Drug Administration (FDA) and the Food Safety Inspection Service (FSIS) of the U.S. Department of Agriculture (USDA) require that food processes used to control potential public health hazards be validated.  The process of validation is the establishment of objective scientific evidence that the process is adequate to prevent, reduce, or eliminate potential public health hazards from the product.
There are many reasons, in addition to the regulatory requirements, for validating processes
Being able to conduct an adequate risk assessment for a process deviation.
Reducing the dependence on intensive in-process and finished product testing.
Increasing product output and reduced scrap or rework.
Lowering complaints and recalls.
Building the foundation for process improvements and development of the next generation process.
Which Processes Should Be Validated?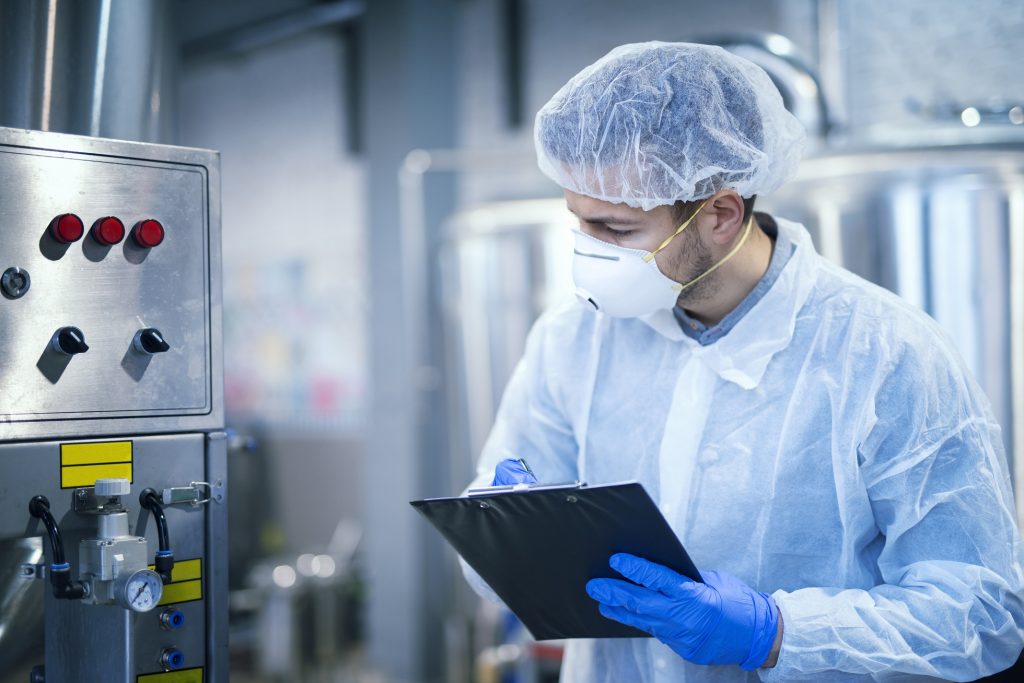 Where product safety cannot be fully verified by meeting a set standard (i.e., milk pasteurization), the process must be validated according to established procedures. When any of the conditions listed below exist, process validation is the only practical means for assuring that processes will consistently produce products that meet their predetermined specifications:
The process adequacy is unknown, or it is suspected that the process is not meeting the intended product safety.
Routine end-product tests have insufficient sensitivity/specificity to verify the desired safety and efficacy of the finished product.
Substantial microbial testing would be required to show that the manufacturing process has produced the desired result or product.
Execution
When conducting a validation study, it is important to have appropriate facilities, knowledgeable experts, and recognized protocols.  Validation studies can be complicated and are usually costly. IEH has extensive experience and understanding on how to carefully plan and complete a validation study, which includes:
Experience and expert knowledge of USDA and U.S. FDA regulatory requirements
Aseptic fillers and low-acid canned food processing
Application of new and novel extended shelf-life and shelf-stable processing technologies
Thermal treatments including pasteurization and sterilization
Pasteurization of nuts and other low moisture foods
Non-Thermal processing technology included: high pressure processing, pulsed-electric field, pulsed light and UV treatment, irradiation treatments, and the use of sanitizing/sterilizing chemicals
Laboratory facilities to conduct thermal death time (TDT) measurements, microbial detection and enumeration, pathogen growth, survival, or die-off studies, etc.
Speak to an IEH Consultant

.
Want to know what's best for your facility, business, and operation? Get in touch with one of our consultants and learn how we can help facilitate food production and manufacturing.
IEH Laboratories & Consulting Group
Phone: (206) 522-5432
Expert Consultants
Our depth of knowledge is unparalleled when it comes to food testing and food safety. With decades of experience under our belt, our experts make us the first and only choice to handle any food testing, training, or consulting services.
Food Safety Training
We've spent years perfecting food safety courses, workshops, and programs designed to ensure the highest degree of confidence in the safety of your products & procedures.
About Us
A family owned company that has grown rapidly since 2001, both organically and through acquisitions. Our success is fueled by the dedication of our team of scientists, laboratory analysts, food safety experts, consultants, and staff.
Visit our Partners
We partner with leaders in various spaces and industries to uniquely position ourselves to deliver results and services that are comprehensive and quality assured.
Request a Service
Tell us what we can do to service you. We promise to respond within 24 hours
Find a laboratory near you.