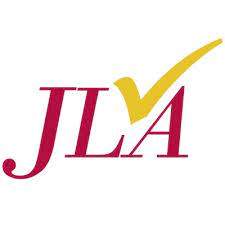 JLA International, Inc., a leader in food safety, is looking for a PT Sample Prep Technician to work as part of a team preparing samples for laboratory analysis at its facility in Ashburn, GA.
The candidate should possess the following:
– High School Diploma or GED
– Basic Math Skills
– Good Attitude and willingness to work with others
– Good Communication and organization skills
– Ability to follow written directions
– Ability to Lift and Empty 50 Pound Bags
– Valid driver's license and clean driving record
The job duties include: sample preparation according to written procedures; operating certain equipment according to written equipment operation procedures (ex. VCM, Dickens Mill, Romer Mill, Sheller, Divider, blixers, oil press, etc); receiving incoming samples; documenting receipt and recording and reporting any discrepancies; assisting in sample management through final disposal following waste disposal procedures; general housekeeping of the entire lab work area; maintaining cleanliness and organization of equipment and sample prep area; providing routine maintenance on laboratory equipment; following safety guidelines and maintain familiarity with Material Safety Data Sheets and Chemical Hygiene Plan; and sample pick up from customers identified on a defined route.
The laboratory operates weekends, so candidates must be willing to work nights and weekends.
Due to exposure to various food allergens in the laboratory environment, applicants with moderate-to-severe food allergies are discouraged from applying.
JLA requires employees to provide proof of vaccination for COVID-19 prior to or at the time of hire.
To apply for this position please access the company's job posting at:
https://apps.iehlabs.com/applyatieh.html#61c374a7cb7619451720f3ea
After navigating to the URL listed above, you will be asked to complete optional self identification surveys and submit your cover letter, resume and references in a combined, single PDF.
Equal Opportunity Employer M/F/V/D
"EEO is the Law" Poster: http://www.dol.gov/ofccp/regs/compliance/posters/pdf/eeopost.pdf